Building blocks of a product designer's career
The six high-level design dimensions: Product Thinking, Interaction Design, Visual Design, Intentionality, Drive, and Self-awareness.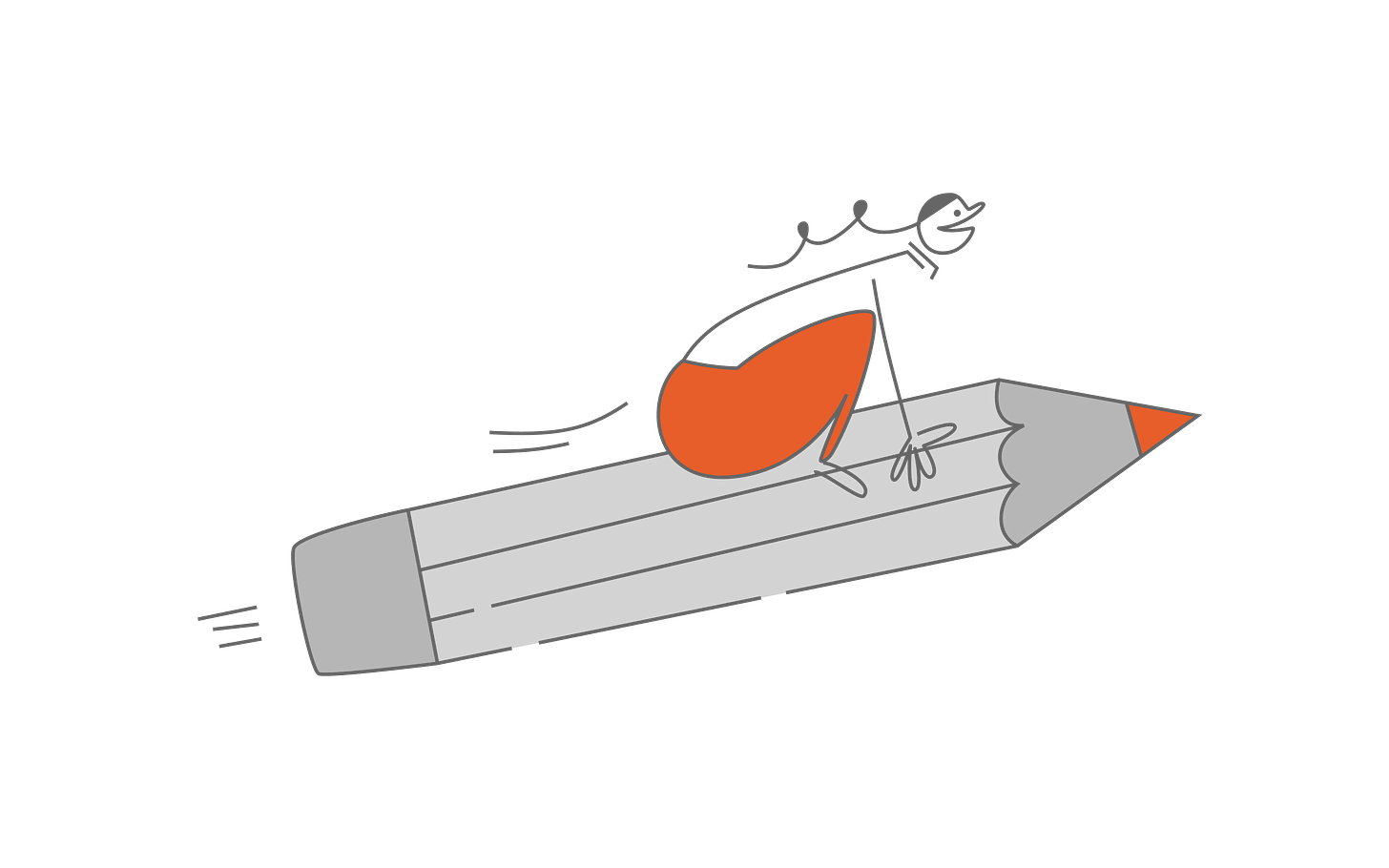 In previous articles, I've described the jobs of a product designer. These are the core building elements of the product design career ladder, and they are the skills of every product designer. They are shared by all of us, regardless of level. But besides the hard skills, these design jobs include soft skills.
Hard skills refer to the practical knowledge and techniques acquired through design school or work experience, which are essential in design tasks. These skills involve using design tools, software, and other tangible resources like pencils and paper. If it's a skill you can physically execute, it falls under hard skills.
On the other hand, soft skills are less concrete and require more effort to develop. They involve your personality traits, ability to interact with others, and work principles. Your life experiences are crucial in cultivating these skills and enhancing emotional intelligence and self-awareness.
Product Thinking, Interaction Design, Visual Design, Intentionality, Drive, and Self-awareness are the high-level design dimensions I learned from my experience and mentors. Understanding that these six dimensions combine your hard and soft skills is critical. So let's get into each design dimension now.
Product Thinking
Product thinking skills include designing effective products by solving user and business problems. There are three sub-categories within this dimension:
User: A skill to comprehend the needs and challenges of product users.

Business: A skill to identify business opportunities and generate revenue by solving user problems.

Strategy: A skill to strategically design and launch products to achieve product-market fit.
Interaction Design
Interaction design skills include how to design for people and their actions. Within this dimension, there are three main sub-categories:
Patterns: Understanding user behavior patterns is crucial for designing practical solutions for a product platform

Systems: Knowing how design patterns fit into a more extensive system is also important

Prototyping: Creating prototypes, whether static or functional, is critical for testing and implementation
Keep reading with a 7-day free trial
Subscribe to Alex's Camp to keep reading this post and get 7 days of free access to the full post archives.