Building your design career ladder
A product designer is indeed a very outstanding job title. The title "product designer" always sounds fantastic, regardless of the product — whether it's a new flagship from Apple or a small CRM for your local cafe. And at least half of us have no idea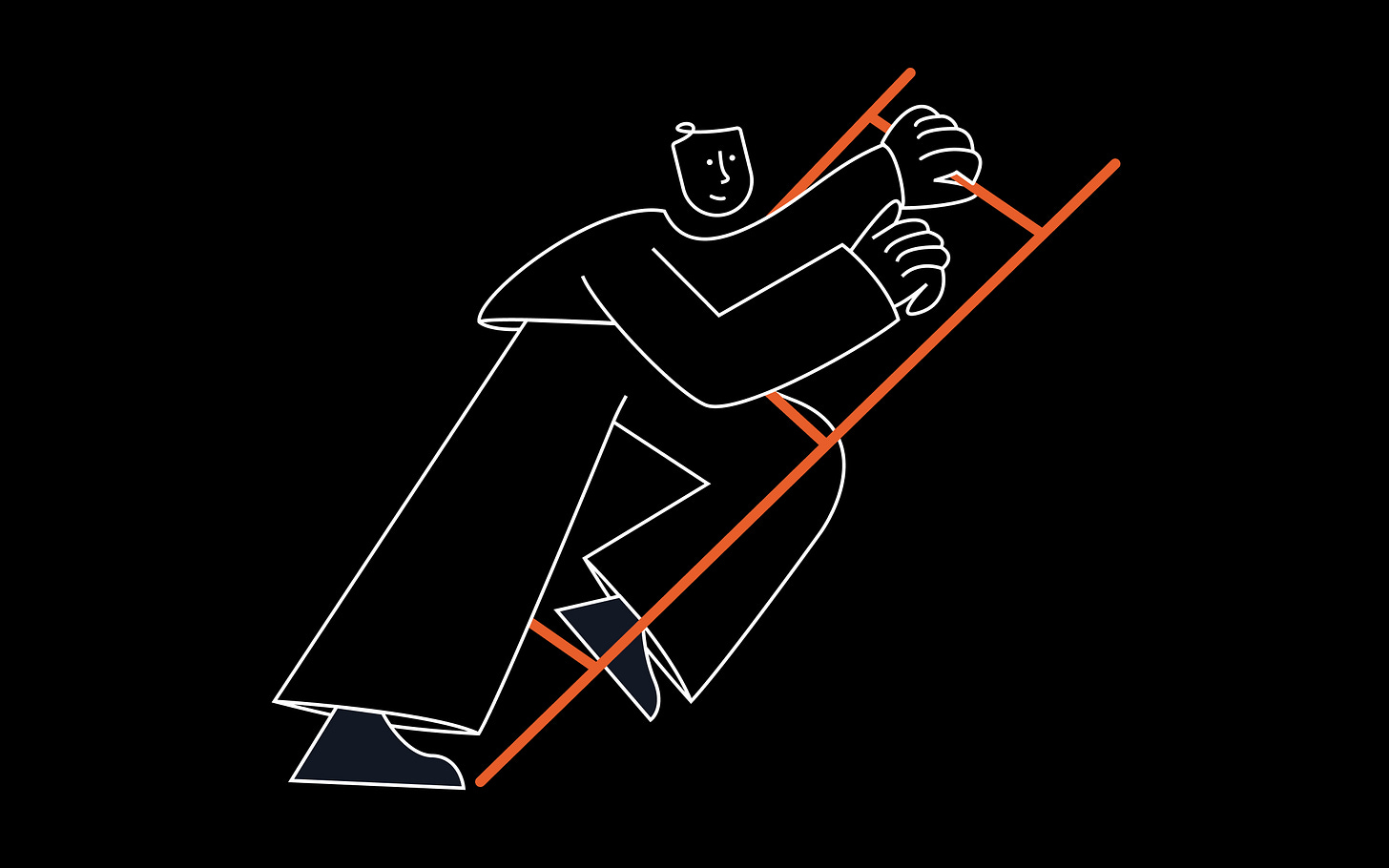 It's even harder to figure out the next step in your career. I often meet new designers and people with experience, and most of them ask the same questions over and over again:
What do I do to move forward in my career? How do I grow?
In The jobs of the product designer, I wrote about the role of product designers in the overall product development process. But we just touched the tip of an iceberg.
There's much more to growing as a product designer. There are plenty of options to choose from. Today, I'm gonna break it down for you so that you can choose your own path and succeed as a product designer.
First, let's talk about directions. There are two core directions you can grow as a designer:
Individual contributor (IC), or

Manager
But my experience proved that you can't move into manager unless you've worked as IC. To manage other designers, you must understand the design process, UI, UX, interactions, and more.
"You know who the best managers are? They're the great individual contributors, who never ever want to be a manager, but decide they have to be manager because no one else is going to be able to do as good a job as them." ― Steve Jobs
It's better to choose whether you want to be a manager or professional IC once you're on the senior product designer level. But we'll talk about it in a bit.
Now, let's dive into the IC.
What is IC in design?
An individual contributor in design is a product designer who does the actual design work. They're people who create and refine products to make sure they provide a great user experience.
To create cutting-edge new features or improve existing ones that will delight customers, they collaborate with teams of engineers, product managers, and other specialists.
At its core, a product designer is a problem-solver. A product designer uses various aspects and design methods to create and implement a plan that resolves user experience problems.
During the initial design and proof-of-concept phases, they will translate the product's objective into a realistic user experience and offer relevant feedback on what needs to be in place for the users to achieve their objectives.
There are 3 primary levels of the product designer ladder as an individual contributor:
Associate product designer

Product designer

Senior product designer
Keep reading with a 7-day free trial
Subscribe to Alex's Camp to keep reading this post and get 7 days of free access to the full post archives.