Power of slow progress
136: Regardless of how little or sluggish it feels, these modest efforts pile up far faster than you think.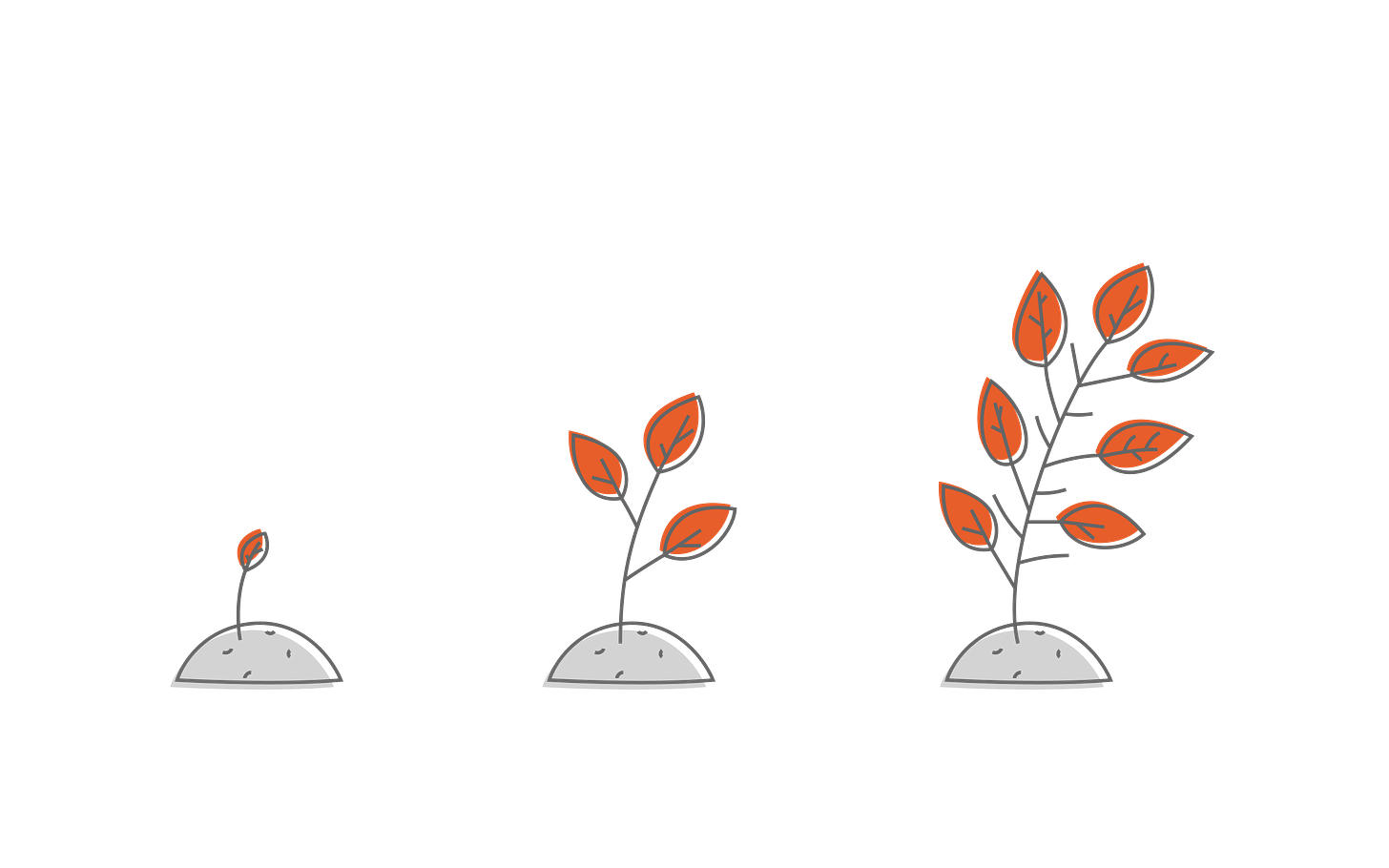 Every evening I sit beside my kids' bed and read a book. I love doing this for one simple reason – they will grow up very soon and won't need a bedtime story — and I want to enjoy these moments with them as much as possible.
Yesterday my younger son asked which page we are on. I told him we read 177 pages so far, and he was surprised, if not shocked.
— 177? That's a lot! How did we arrive at this page so quickly? We started reading a new book in the mid of last week!
— All because I read you around 30 pages every evening, every day. In the last six days, we read almost half of the book.
---
We are constantly bombarded with instant gratification and fast achievement promises in today's fast-paced environment. Everywhere we look, we see people who have succeeded in record time. True success, however, requires time, and patience is the key to achieving it.
We all have goals that we want to achieve. And, given the option, we would like to get to them sooner rather than later. There's nothing wrong with reaching a goal quickly, but our obsessive demand for immediate gratification - with little respect for the process — harms our health, happiness, and life.
As I was writing this, I immediately thought of how I started this newsletter. I have been nurturing the idea of publishing my writing and sharing my knowledge for over five years. I successfully did it one-on-one with my clients and students but never had a chance to take a one-to-many approach.
Initially, I tried to force growth and get more subscribers faster. I used paid ads, promotions, and other things that would speed up the process. But nothing seemed to work. People didn't stick with it for a long time. And only after a year of consistently writing I started seeing the first results.
I finally started doing it not for money, fame, or success but because I genuinely enjoy sharing what I know with others. It allows me to empty my mind and open it to learn new things.
As I look back at my design career – the same concept of slow growth applies there, too. I started with nothing, learned from my mistakes, failed projects, and got rejected thousands of times until one time I got "yes."
Why all good things take time
For years, Einstein had been working on a theory of a connection between space and time, but he had made little progress. He was once again confused, so he decided to get some fresh air by riding his bike through the charming streets of Bern, Switzerland.
As he pedaled down the cobble lanes, he came upon the Zytglogge, Bern's famed ancient clock tower, which he had passed hundreds of times before, but this time was special.
Looking at the clock tower, he got a flash of insight. The solution to special relativity was pretty straightforward. Time may move at various rates across the universe. It all came down to how quickly you moved. The rest, as they say, is history.
A similar story may be found in the discovery of the theory of natural selection by Charles Darwin, who had it pop into his brain while reviewing Malthus' works on population increase.
We've all heard such stories, commonly called Aha! or Eureka moments, though I don't think anyone says Eureka anymore. Nonetheless, there is a general idea that we are lucky to have these sudden realizations and attribute our achievements to them, but are they indeed that unexpected? Maybe not.
Keep reading with a 7-day free trial
Subscribe to Alex's Camp to keep reading this post and get 7 days of free access to the full post archives.