Discover more from Alex's Camp
A weekly newsletter exploring design's interplay with product, business, and technology.
Staying financially stable as a freelancer
140: What's the longest you've ever had to wait for a client payment?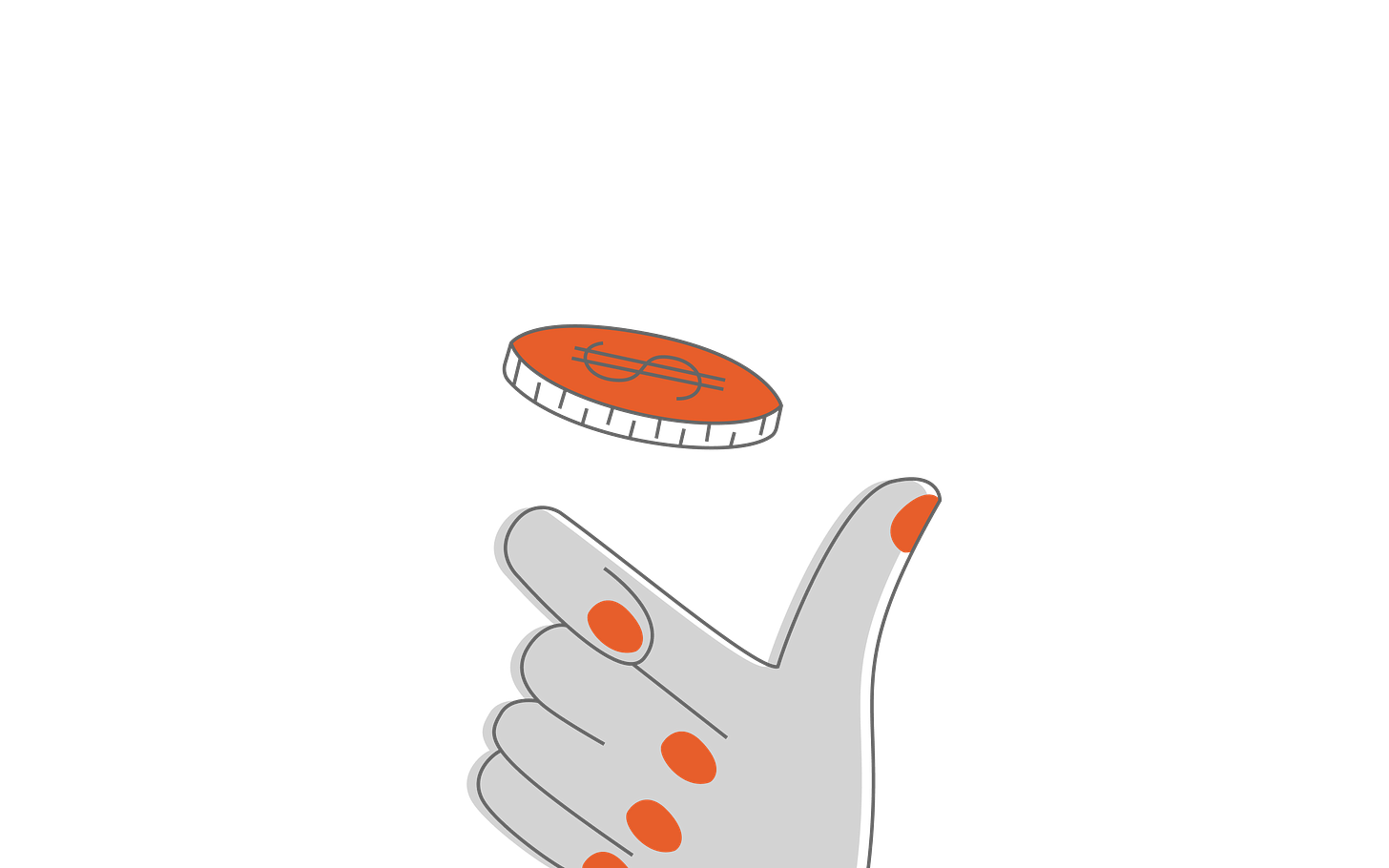 Welcome to this month's ✨ free edition ✨ of Alex's Camp. Each week I explore the intersection of design with product, business, and lifestyle, helping you find and pursue your life's work.
If you're not a subscriber, here's what you missed last month:
Sign up for Alex's Camp
Learn how the top 1% of freelance product designers earn money. Helping you be smarter about your work.
Subscribe
Email sent! Check your inbox to complete your signup.
No spam. Unsubscribe anytime.
Staying financially stable as a freelancer
Late payments can be uncomfortable and frustrating for any freelancer. It can cause chaos in your cash flow, ruin client relationships, and make it impossible to manage your business successfully.
Unfortunately, this is an ongoing problem in this industry. And while it may be appealing to desire to please our clients and be "easy to work with," at what cost?
The problem with late payments
It's not just about the money.
Late payments damage your ability to prepare and organize your business and life in the long run.
You might have to put off your plans until you receive money. Chasing down money creates a challenging (or at least uneasy) relationship with a client when you should be forming a strategic collaboration that promotes continued business.
The benefit of solving it
On-time payments result in a more positive and long-term working relationship with your client. You'll be able to establish clear expectations and minimize miscommunications, saving you time and money in the long run.
And, of course, knowing when money will arrive in your account is always handy.
Why what you've tried has failed
Penalties for payment delays seem like an excellent idea, but it only counts if people pay you. Hanging on to the deliverable might work if the client remains alive and still cares. What happens if they vanish?
Here's how to solve it
First and foremost, take a deposit! This will help pay your first expenses and time investment and will keep you from doing any work for free.
Use a payment system that ensures you are paid for your work as it's completed.
When a new project phase begins, you should get compensated for that phase.

The deposit covers the hold on your schedule and the pre-production phase (50%).

Once you get permission for pre-production (where all the thinking is done), you will receive another 25% payment once production begins.

Leaving only 25% to be worried at delivery.
Following these steps can reduce late payments and develop a stronger relationship with your clients.
It will not only make your business more sustainable, but it will also provide you peace of mind knowing that you will be paid on time.